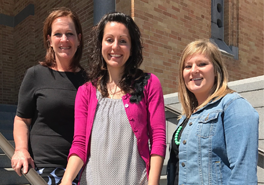 "All that I am or hope to be, I owe to my angel mother." ~Abraham Lincoln
My mom is certainly an angel mother that Abraham Lincoln talked about. She raised five boys, helped my dad run their jewelry business and volunteered throughout our community.
Still, at 79 years old, she provides daily hospice care, Healing Touch therapy and companionship in the "No One Dies Alone" program at our local hospital. She is a mixture of compassion and generosity with a healthy dose of independence.